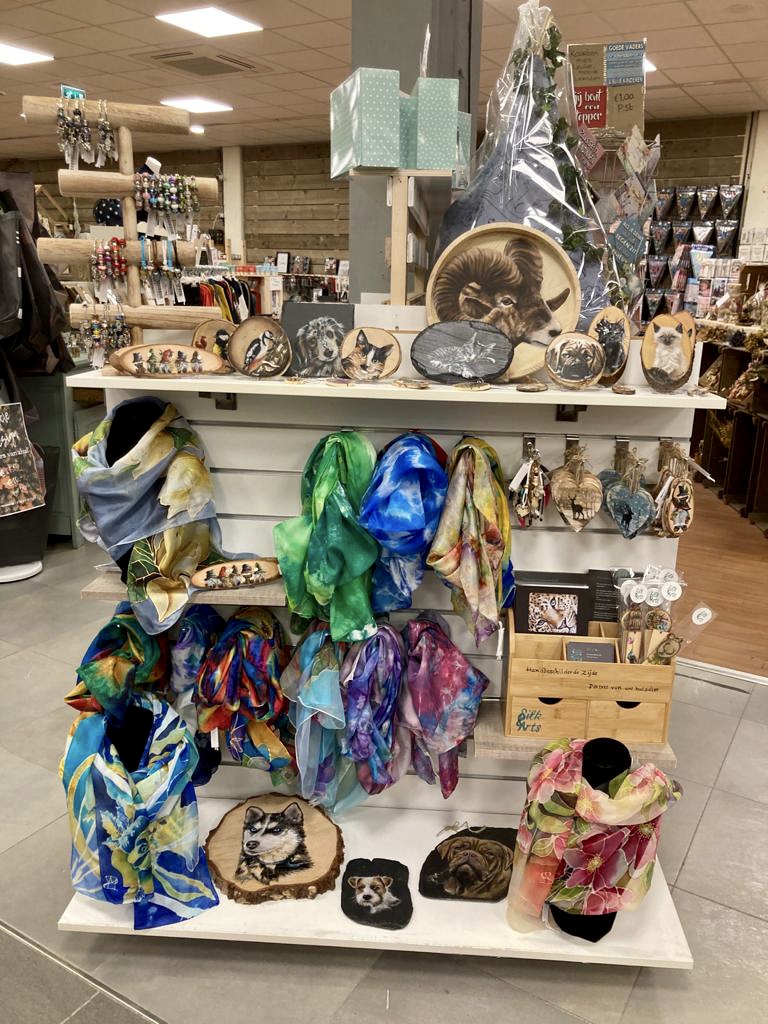 Store
From now on, the Silk&Arts articles can also be viewed and purchased at "De Winkeltjes"

in the Ravelijn Zeewolde shopping center at Weergang 9a, 3891 GR in Zeewolde.

For a portrait assignment or custom made scarf you can contact us via the contact page on this website.

The gift voucher is not for sale in the store at Zeewolde, it can only be purchased via this website. Click on the gift voucher page.